Black, arid desert of fire.
I lay down accurately the rest of the food on the ground.
A fly!
Eats it,
avid,
Just like me,
Same substance of the only life.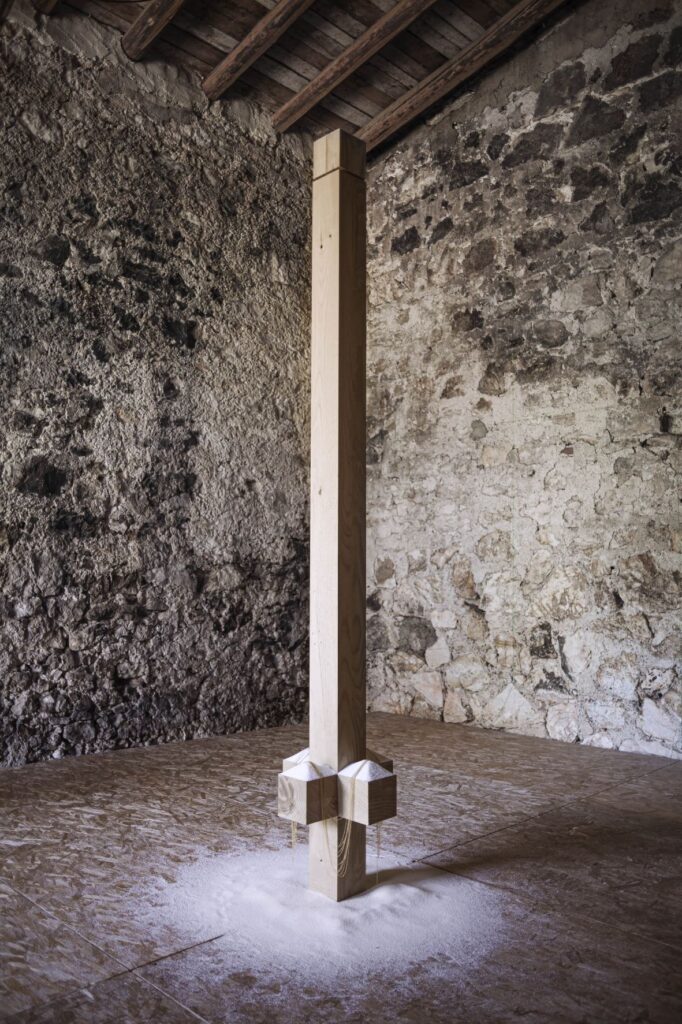 LA MENSA DELLA MOSCA
Daniele Di Luca, 2022
Chestnut wood
263 x 42 x 42 cm

THE NOURISHMENT
the principle of the self, the other and the nourishment
The other is the house of the self, the essence of the self is expressed through the relationship with the other. The nourishment of the self goes through the nourishment of the other.
All creatures might get connected through a conscious dynamic of caregiving. The fed fly.
In "The Fly's Table", the gest of giving the food to insects uncovers the vital energy that stands before and after time, passing through necessity which is what joins all the creatures together.
If the other is the house of the self, then its experience is mine.
Photography: Michele Vaccaro, Francesco Cucchiara