KaOZ is a spin off of Dimora Oz
Visual, performative and multimedia studio, a transdisciplinary space animated by numerous resident and international artists.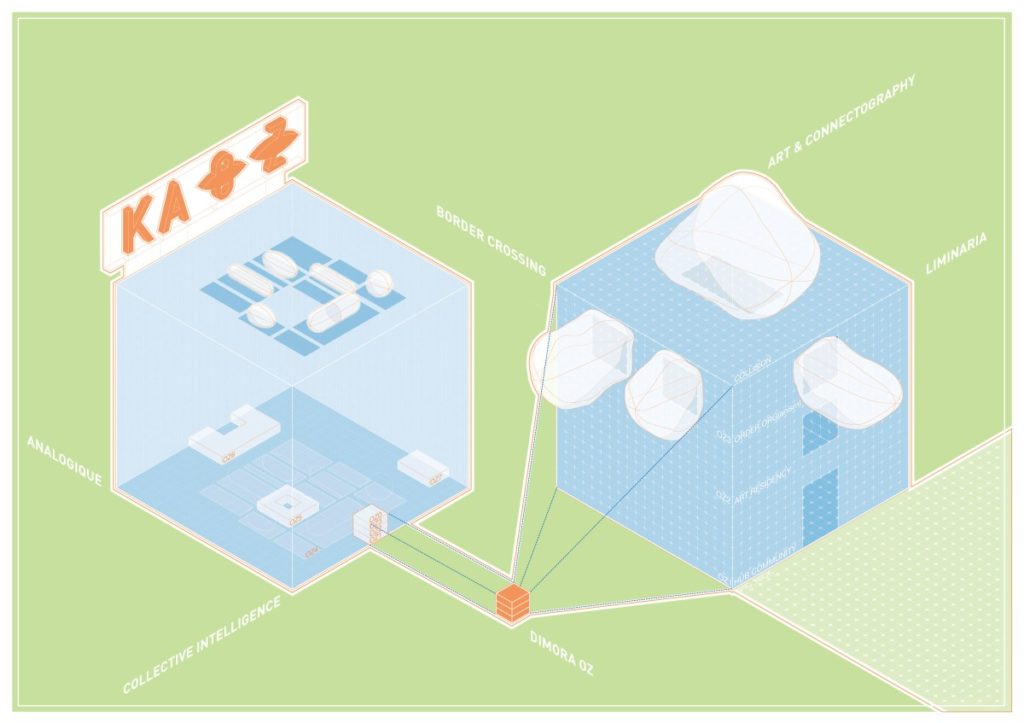 KaOZ gathers cultural activities which enable the local community to create new public indoor and outdoor spaces on four themes: continuity, coexistence, connectivity and community – in collaboration with Dimora OZ, Collective Intelligence and Analogique. The program revolves around a cluster of projects in Piazza Magione and inside the adjacent building which acts as the hub for exhibitions, artist residencies, talks, performances, happenings, and multimedia installations.
Organization: Dimora OZ
Project Founder/curator: Andrea Kantos
Project manager: Andrea Kantos, Barbara Cammarata
Project assistant Manager: Giulia Colletti
Producer manager: Barbara Cammarata, Egle Oddo, Antonio Rizzo, Rita Elvira Adamo
Executive Manager: Daniele Di Luca, Fabio R. Lattuca
Web and Graphic Designer: Fabio R. Lattuca, Analogique
Sound Project Manager: Fabio R. Lattuca
Technical manager and set up space: Analogique, Dimora Oz, Daniele Di Luca
Public Relation: Gandolfo Gabriele David
Photo Documentation: Francesco Cucchiara, Michele Vaccaro
Educational/residency curator: Sasvati Santamaria
Communication/Press officer: Eugenia Nicolosi
Social Media Manager: Giulia Colletti
Provide content (artworks, exhibition, event, participatory activities): Dimora OZ, Collective Intelligence, Analogique
Partner: Myymälä2 Contemporary Art Gallery Partner/Sponsor: INTERREG-MED CreativeWear, Atelier Studio Associato
Sponsor Technical: Pro Av Saarikko Oy
Artists and curators: Andrea Kantos, Barbara Cammarata, Daniele Di Luca, Fabio R. Lattuca, Gandolfo Gabriele David, Michele Vaccaro, Francesco Cucchiara, Egle Oddo, Analogique, Rita Elvira Adamo, Florian Siegel, Matteo Blandford, Nicolo Spina Timo Tuhkanen, Egle Oddo, Johanna Fredriksson, Alan Bulfin, Erika De Martino, Jytte Hill, Ionas Amelung, Marjatta Oja, Milla Martikainen, Antti Ahonen, Saša Nemec, Leonardo Ruvolo